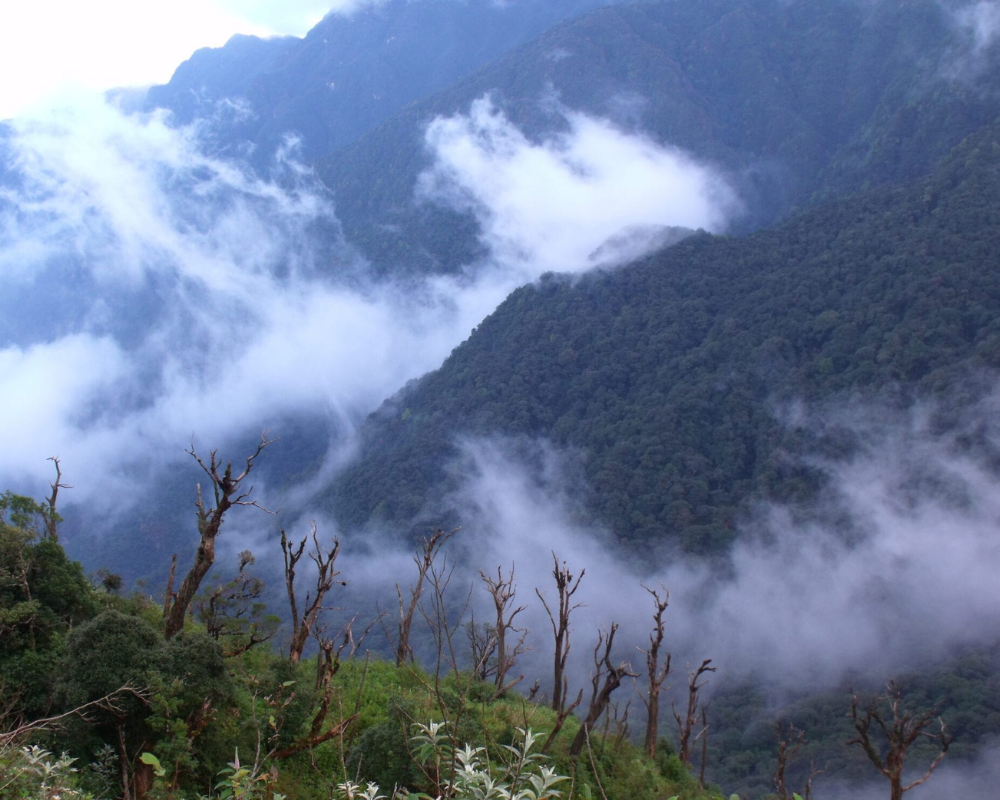 Visit Hoang Lien National Park: Comprehensive Travel Guide
Visit Hoang Lien National Park with This Sapa Travel Guide
The peak of Fansipan Mountain is the main attraction for most tourists in Sapa. But there are plenty of other attractions in Hoang Lien National Park.
Visitors to the national park can take in the sights of the province of Lao Cai and learn about the region's rich cultural heritage at the same time. Let's investigate what sets this national park apart from others.
A Few of the Many Attractions in Hoang Lien
Image by Vietnam Budget Car rental

Hoang Lien National Park is one of Vietnam's most significant protected areas, having been established in 2002. Its elevation ranges from about 1,000 to 3,000 feet.
Included in its more than 29,000 hectares of landmass is the 3,143-meter-high Fansipan peak, which is part of the Hoang Lien Son Mountain Range.
Primitive woodland with a diverse and abundant flora and fauna system is one of Vietnam's most important biodiversity sites.
The traditional song and dance performances of the Giay, Mong, and Dao peoples, as well as the distinctive architectural styles of these tribes' homes, have been preserved at Hoang Lien National Park.



Flora and fauna of Hoang Lien National Park
Image by Vietnam Budget Car rental

About 2,000 plant species can be found in Hoang Lien National Park. Common varieties of wood include plum, azalea, rhododendron, etc.; the Vietnam Red Book lists 66 species, including red pine, bamboo pine, blue cypress, and so on.
Red pines in the Sapa commune, bamboo pines in the Ban Ho commune, and Van Sam species in the heart of Hoang Lien National Park are just a few of the places you may find these kinds of trees in Lao Cai Province.

Classes and levels define the Flora system. At the foot of the mountains, you can find a rather dense population of cotton trees and jack trees. Stunning landscapes like Coc San and Coc Leu are the result of their efforts.
Up to 700 meters, you can find a tropical belt covered with tangled creepers and dense, unexplored forests. At the top, naked seed trees layer with mature trees that have grown 50 to 60 meters tall over the course of hundreds of years.

The forest is home to a wide variety of animals as well as plants; 66 different kinds of mammals call the forest home, including silver langurs, hornbills, black gibbons, and many others.
The Vietnam Red Book features information on sixteen different species. The area is home to over 347 different bird species, including the endangered Large-Spot Eagle and the colorful red-crested pheasant. Up to 61 species of reptiles and 41 species of amphibians have been spotted.
What Attractions and Activities Does Hoang Lien Son National Park Offer?



Greater Sapa
Image by Vietnam Budget Car rental

Sapa is a small mountain town located around 1 kilometer from Sapa town in the middle of Hoang Lien National Park. This quiet Vietnamese community is home to a wide variety of minority groups. Here you will find members of five distinct ethnic groups: the Dao, H'Mong, Xa Pho, and Giay.
The town's highland traditions, Sapa forest excursions, and world-famous rice paddies now draw a wide range of tourists.
It is in Vietnam that you will find Muong Hoa Valley.

Hau Thao Commune is where you'll find Muong Hoa; it's roughly a ten-minute drive from Sapa Town. Visitors to Hoang Lien National Park often stop here because of the pleasant weather and stunning scenery.

Several villages belonging to different ethnic minority groups, including the Ta Phin, Hau Thao, Lao Chai, Ban Ho, and Su Pa, call this vast agricultural area in Lao Cai province home.
Muong Hoa Valley is home to some beautiful terraced fields above steep hills. These rice terraces are a stunning example of how nature and human creativity can come together to create something truly remarkable.
You may relax and forget your worries as you take in the breathtaking sights of the valley that await you.
"Quy Ho" Corridor
Image by Vietnam Budget Car rental

The Hoang Lien National Park also features the stunning O Quy Ho Pass, one of the four most treacherous passes in all of Vietnam's northwest. The pass looks as smooth and winding as silk from above.
Located between the provinces of Lai Chau and Lao Cai, this mountain pass goes by several names. The top divides the two areas symbolically. Leaving Sapa town via Silver Falls and then traveling via Hoang Lien National Park en route to the peak of O Quy Ho is a suitable route to the mountain pass.
On the peak, at an altitude of over 2,000 meters, you can look out over the floating cloud sea and imagine yourself in a fantastical country.
According to National Geographic, a publication based in the United States, the Hoang Lien Mountain Range is an incredible place to go on a trek.
Homestays with members of Vietnam's Tat, H'Mong, Red, and Dao minorities are best experienced after a day of hiking in and around the National Park and Muong Hoa Valley.

Climbing to the peak of Fansipan will provide you with a far more challenging decision. However, a native guide may lead you to the peak of Fansipan and give you tips on how to get ready for the ascent if you sign up for a tour.

Fansipan, the roof of Indochina, may be climbed or reached via cable car at Hoang Lien National Park. Cat Cat, Sin Chai, and Tram Ton are the three paths that hikers can take to go to Fansipan.
The Tram Ton Route is the most traveled because it is also the quickest and easiest. The ascent up the mountain using this path will take about two days and one night.
However, the Cat-Cat Route will take you three days and two nights to complete. Particularly challenging and sometimes dangerous is the four-day, three-night Sin Chai Route. Therefore, it's important to pick the ideal hiking path for your requirements.
Having Friends of All Races and Cultures
Image by Vietnam Budget Car rental
The H'Mong are the most populous of the park's ethnic communities. However, people of different ethnic groups, such as the Dao and the Day, will be encountered. Since most are proficient in English, initiating a conversation with them is raightforward.
They picked up new tongues at school or from fellow globetrotters they've met along the way. Sharing a meal and some laughter at someone's home is a great way to get to know them and the stories they have to tell. Even a single day spent in their company will be unlike anything you've ever experienced.



Buying unique crafts
Image by Vietnam Budget Car rental
You might encounter numerous hilltribe women trying to sell you their wares while hiking in some areas of Hoang Lien National Park.
Bracelets, headbands, anklets, handbags, shoes, and jewelry are just a few examples of the many locally made items available for purchase and transport back home.
The item's multiethnic heritage will be communicated through its varied coloration and patterning. You also find enjoyment in the process of trying to determine which is which.
Moreover, don't be shy about asking the woman for an explanation. These items are perfect presents for loved ones back in your own country. There are so many bright goods here that you probably won't be able to resist buying something.
What Hotels Are Near Hoang Lien National Park?
There are several campgrounds, motels, and resorts within and near Hoang Lien National Park. Those who do not intend to camp within the park are advised to take a day trip from nearby hotels and resorts.
Camping
Image by Vietnam Budget Car rental

Many good campsites can be found while climbing to the peak of Hoang Lien National Park. For example, after 2.5 hours of walking, you can reach a stop at 2200 meters, followed by another camping stop at 2800 meters. We recommend the following camping spots for more information:
Y Linh Ho Village of the Black H'Mong minority (the ideal location is near the Muong Hoa River) and Mt. Fansipan's Seo Mi Ty village campsite.

However, before you go camping in Vietnam, make sure you have everything you need. Tents, warm clothing, bug repellent, food and drink, etc.
Sapa Rose Valley Resort Address: Village No. 1, Muong Hoa Street, Sapa town
The Amazing Sapa Hotel is located at 7A Dong Loi Street in Sapa town.
5 Ngu Chi Son street, Sapa town, Sao Phuong Bac Hotel
How to Visit Hoang Lien National Park

If you want to do scientific research or collect specimens, you must obtain permission from the National Park Director.
As you registered, take the correct routes and stay in the correct areas.



Do not hunt or scare animals.
Image by Vietnam Budget Car rental

Plastic bags and bottles are not permitted in the woods. Please put all of your trash in the bin to help protect the environment.
It is banned to write on the trees or the rock.

You may have millions of opportunities to visit other cities, but we are confident that no other spectacular national park exists like Hoang Lien.
It is an excellent opportunity to broaden your expertise in Vietnam's northwest. So, let's go on a Hoang Lien National Park excursion on the next available day.