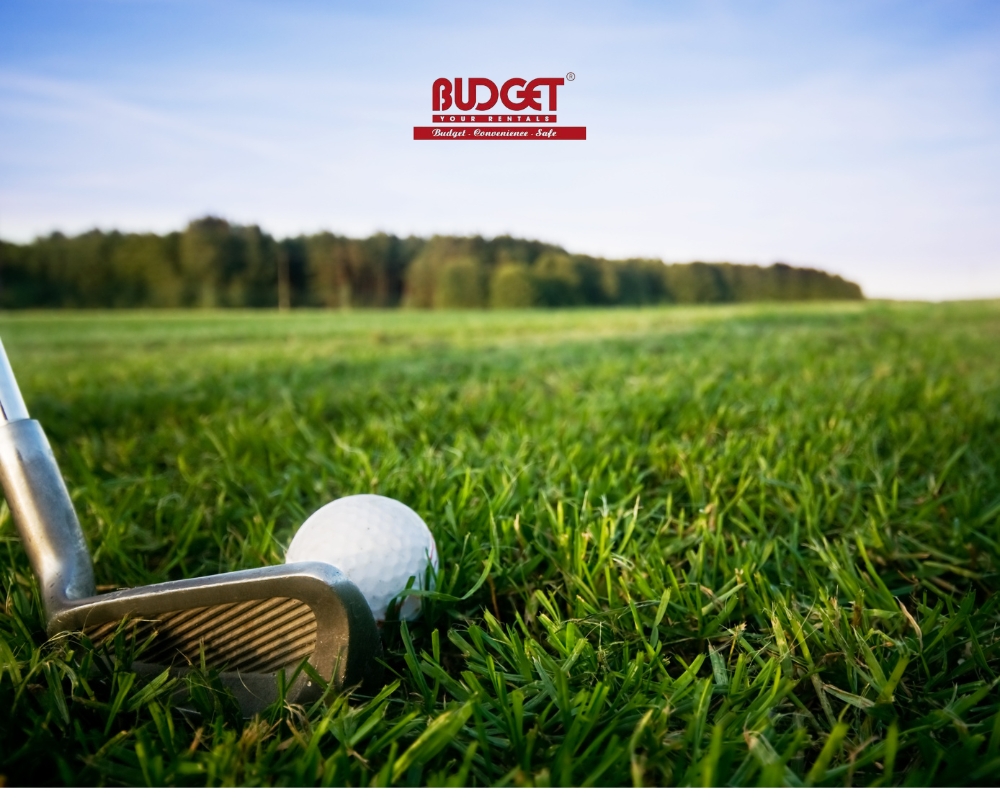 Da Nang Golf Courses - Top 7 Best Golf Courses
Looking for exquisite golf courses amidst Vietnam's beauty? Explore the top 7 golf clubs in Da Nang, where luxury meets leisure.
I

.

First Looks At Da Nang and Da Nang Golf Course
The golf courses in Da Nang are internationally as well as domestically recognized as the best in Southeast Asia. Nestled in the breathtaking landscapes of Da Nang, Vietnam, lie more than half a dozen exquisite golf courses, beckoning enthusiasts year-round. Da Nang, the third-largest Vietnamese city adjacent to the UNESCO World Heritage Site, Hoi An, emerges as a haven for golfers.
Da Nang Golf Courses
Amidst this enchanting backdrop, Da Nang Golf Course emerges as a standout destination for golf lovers, offering an exquisite blend of natural beauty and world-class golfing experiences.
Here are seven premier golf courses that promise to make your stay in Da Nang truly unforgettable, combining leisure, luxury, and the thrill of the game. Let's check it out!
II. Top 7 Golf Courses In Da Nang
Bana Hill's Golf Couse in Da Nang
Address: An Son Hamlet, Hoa Ninh Ward, Hoa Vang District, Da Nang City.

Contact: 02363924888
* Note: You may need our Danang car rental, see more at Vietnam Budget car rental
The Bana Hills Golf Club appears as a diamond in Vietnam's golfing crown since it is tucked away on the slopes of the renowned Bana Hills and only a quick 26 minutes from Da Nang's international airport. This mountain course offers an amazing golfing experience that combines natural beauty with top-notch play in a setting that naturally blends with the lush native forests.
Stretching across an impressive 7,868 yards and 18 holes of golf, Ba Na Hills Golf Club finds the perfect equilibrium between enjoyment and challenge, catering to players of varying skill levels.
This course isn't just about its length; it's a testament to world-class service and professional quality. Importantly, it stands poised to be one of Asia's premier golfing destinations, a distinction attributed to its unique genesis—designed by none other than Luke Donald, the former world No. 1 golfer.
Ticket Price:
Weekdays: 3,100,000 VND/person ( $134.80 USD)

Weekend: 4,100,000 VND/person ( $177.44 USD)
Renting Tools Fee:
Golf Club Set: 860,000 VND ( $36.84 USD)

Single Golf Club: 200,000 VND ( $8.66 USD)

Golf Shoes: 600,000 VND ( $21.67 USD)

Empty Golf Putter Bag: 170,000 VND ( $7.36 USD)

Umbrellas: 160,000 VND ( $6.93 USD)
Opening Hours:
Mondays, Thursdays, Saturdays, and Sundays: 6:00 am to 7:00 pm

Tuesdays and Fridays (Night Golf): Open until 9:00 pm
*Note: Please keep in mind that the VND to USD conversions provided are based on the exchange rate at the time of writing and may experience fluctuations.
Montgomeries Link Golf Da Nang
Address: Dien Ngoc Ward, Dien Ban Town, Quang Nam Province

Contact: 02363941942
A stunning links-style course measuring 7090 yards and offering a par of 72, Montgomerie Links is the place to play golf if you want an outstanding experience. This course is the peak of brilliance and was created by none other than Colin Montgomerie, a legendary golfer with eight European Order of Merit triumphs and the honor of the 2010 European Ryder Cup captain.
Colin Montgomerie's vision for Montgomerie Links golf course Vietnam was resolute: to create a premier golf and tourism destination within the region. This exceptional golf course, nestled in the heart of Vietnam, is more than just a playing ground—it's a testament to high-quality craftsmanship and luxurious accommodations.
The cutting-edge clubhouse, located by the 18th hole, serves as a testament to the course's innovation. From here, golfers are treated to panoramic views of the distant highlands and the imposing Marble Mountains. To further enrich the experience, a 30-bay covered driving range awaits, inviting visitors to hone their skills amidst breathtaking landscapes.
Ticket Price:
Weekdays: 2,664,000 VND/person ( $111.09 USD)

Weekends: 3,460,000 VND/person ( $149.88 USD)
(The ticket price covers the yard fee, caddy fee, and electric car usage for the specified duration of play.)
Opening Hours:
The yard is open daily from 6:00 am to 7:00 pm.

The chipping and putting area is illuminated every night to cater to players' needs.
BRG Danang Golf Club Da Nang
Address: BRG Da Nang Golf Resort, Hoa Hai Ward, Ngu Hanh Son, Danang City

Contact: 02363968111
BRG DaNang Golf Resort spans 160 hectares, boasting 18 holes that stretch 7,160 yards alongside the sea. What makes it remarkable is that it was designed by the former world's number 1 champion golfer, Freg Norman. In 2010, Golf.com acknowledged its excellence by ranking it among the top 10 best new golf courses worldwide.
This golf course features a unique character, showcasing a natural landscape with few trees and hardly any natural lakes. Instead, it's embraced by vast sandy beaches and untouched greenery, creating an authentic Southeast Asian ambiance. Moreover, the par-3 16th hole presents a treat for the eyes, unveiling breathtaking vistas of the Marble Mountains, the Cham Islands, and the East Sea.
This Danang golf facility also has the extra benefit of being right next to the Sheraton Grand Danang facility. You can easily stay at the Sheraton Grand Danang and have easy access to the BRG Da Nang golf course by making a reservation for our Danang car rental service, which will improve your whole experience.
Ticket Price:
Weekdays: 2,360,000 VND/person ( $101.96 USD)

Weekends: 3,260,000 VND/person ( $141.16 USD)
(The ticket price encompasses the course fee, caddy fee, and the provision of an electric car for a full 18-hole round of golf.)
Opening Hours:
The facility operates daily with an opening time from 6:46 am to 8:30 pm, offering ample opportunity for golf enthusiasts to enjoy their rounds.
Vinpearl Nam Hoi An Golf
Address: Binh Duong Commune, Thang Binh District, Quang Nam Province

Contact: 02363808888
The Vinpearl Golf Nam Hoi An course, located within the exclusive Vinpearl Nam Hoi An Resort & Spa, is the height of luxury and enjoyment. It embodies the idea of a seaside resort paradise, which includes magnificent hotels, 6-star resort villas, thrilling amusement parks, and a golf course. You might be interested in our private vehicle service from Da Nang to Vinpearl Nam Hoian Golf or our Da Nang to Vinpearl Nam Hoian Golf transfer.
Vinpearl Nam Hoi An Golf stands as a monument to world-class standards and was meticulously created to provide an unforgettable golfing experience. The course layout promises intrigue, with alternating par-6 and par-3 holes (two of each), coupled with five par-4 holes interspersed throughout the common holes after every 9. With a total yardage of 7,126 and 18 expertly designed golf holes, consulted by IMG Worldwide, it meets the criteria of an international golf course, ready to host tournaments of grandeur.
Ticket Price:
Common Days: 1,860,000 VND/person ( $80.13 USD)

Weekends: 2,260,000 VND/person ( $97.67 USD)
(The provided prices cover both the turf fee and the caddy fee. However, please note that the costs of electric cars, personal expenses, and VAT are not included in the ticket price.)
Opening Hours:
- The golf course is open daily, starting from 6:00 a.m.
Laguna Golf Lang Co Course
Address: Cu Du Village, Loc Vinh Commune, Phu Loc District, Thua Thien Hue Province

Contact: 02343696880
The Laguna Golf Lang Co Course appears as a golfing haven as it is tucked away within the vast embrace of the Laguna Lang Co integrated resort. This picturesque 18-hole, par-71 course, skillfully crafted by the renowned Sir Nick Faldo, offers a golfing experience tailored to both novices and seasoned players alike.
Golfers can immerse themselves in nature at the Laguna Golf Lang Co Course, which is surrounded by the magnificent Truong Son mountain range. The imposing 122-meter-high waterfall that tumbles down the rock behind the 2nd Green is what makes it unique and perfectly encapsulates the symbiotic relationship between nature and sport.
Check for our private car transfer to have the fastest as well as safest journey to Laguna Golf Lang Co Course.
Ticket Price:
Weekdays: 2,260,000 VND ( $97.67 USD)

Weekends: 2,960,000 VND ( $127.78 USD)
Additional Costs:
Electric Car Rental: $36 USD

Golf Putter Rental: $36 USD

Shoe Rental: $10 USD

Umbrella Rental: $6 USD
Opening Hours:
Mondays, Fridays, and Saturdays: 6:00 am to 7:30 pm

Tuesdays and Sundays: 6:00 am to 6:30 pm
Hoiana Shores Golf Club
Address: Thon Tay, Duy Xuyen, Quang Nam

Contact: 0945718777
Hoiana Shores Golf Club stands as Vietnam's inaugural creation by Robert Trent Jones II Golf Course Architects (RTJ II). This location is a golfer's dream; it is about 50 minutes from the southern terminal of Danang International Airport and 9 kilometers from the ancient charm of Hoi An Ancient Town.
Hoiana Shores provides a flexible canvas, accommodating many arrangements, whether it be a professional tournament or a leisurely round for amateurs looking for fun. Golfers have a wide range of strategic options thanks to the course's broad playing corridors, ensuring that every stroke is carefully analyzed.
In addition to its top-notch golf, Hoiana Shores also offers lavish 5-star luxury resort amenities and services. Hoiana Shores Golf Club has earned its place among Da Nang's top golf courses because of its combination of outstanding golfing experiences and luxury hospitality.
Ticket Prices:
Weekdays (Monday to Thursday): 1,750,000 VND ($79.55 USD)

Weekends (Friday to Sunday): 2,050,000 VND ($93.18 USD)
Opening Hours:
Open all days of the week (Monday to Sunday)

Full-day access
The San Tap Golf DNC
Address: 99 Xuan Thuy, Khue Trung, Cam Le, Da Nang, Vietnam

Contact: 0236 2688 579
The DNC Da Nang golf course has a total area of up to 3.2 hectares, is divided into 64 practice lanes, and can accommodate up to 1000 people.
A short distance from the city's core, and across from the Da Nang City Exhibition Center. Without having to drive too far, it is the perfect location to play golf.
The net system is made entirely of virgin HDPE and is carefully covered. The pitch is entirely made of natural grass, which makes the ball "smoother".
Ticket Prices:
Morning: 1.800.000 VND ($75.1 USD)

Afternoon: 2.200.000 VND ($91.68 USD)

Unlimited: 2.900.000 ($120.85 USD)
Additional Costs:
Golf bag storage: $2.08/day

Price of ball: $3.33 USD/50 balls
Opening Hours:
Open all days of the week (Monday to Sunday)

Full day access
II. All things You need to Know Before Taking Danang Golf Tour
1. When to Take a Danang Golf Tour?
When planning a Danang golf tour, considering the region's distinct weather patterns and prime golfing conditions is essential. As the main city of Central Vietnam and the third-largest city in the country, Danang has become a golfing haven that draws enthusiasts from around the globe.
Danang's climate rhythm diverges from both Northern and Southern Vietnam, offering a unique tropical climate pattern with discernible dry and wet seasons. The dry season prevails from April to September, making this interval a favored window for a golfing escapade.
However, for the optimal blend of pleasant weather and minimal rainfall, the prime time to embark on a Danang golf tour is from February to April. During this period, rain is scarce, and temperatures remain agreeable. While May to August can bring warmer temperatures, it's suitable for those who relish such conditions.
Moreover, if you're keen on seizing favorable deals—be it for accommodations or golfing experiences—May to August is an ideal time. However, advanced booking during the peak season is advised to secure favorable tee times and avoid potential disappointments.
2. Where to Stay on the Danang Golf Tour?
An essential part of planning your Danang Golf Tour is deciding where to stay. Your accommodations should smoothly complement your desire to enjoy golf while also taking in the local culture and natural beauty. When choosing accommodations, take into account the fusion of experiences. Golfers should choose hotels, resorts, guesthouses, or homestays based on their proximity to golf courses as well as other considerations including price and services.
Golfers have the option to opt for hotels situated within the captivating golfing hubs of Danang, such as Montgomerie Links, Ba Na Hills Golf Club, or BRG Danang Golf Resort. These establishments provide perfect havens for relaxation after days of golf handicaps and quality time spent with friends and family.
3. What should the Means of Transport be for a Danang Golf Tour?
There are three common options for golfers to reach Danang within the country: by airplane, train, or bus.
Air Travel: Da Nang International Airport, located in Hai Chau district, serves as the main gateway. Major domestic airlines, such as Vietnam Airlines, Jetstar, Vietjet Air, and Bamboo Airways, operate routes from various provinces. Some airlines offer promotional programs, including zero-dong tickets. To save on costs, travelers are advised to choose the right time and book tickets at least a month in advance.
Buses: Major stations in cities like Hanoi, Ho Chi Minh City, and Hai Phong offer bus routes to Da Nang. While bus travel takes longer, it provides a cost-effective way to experience Vietnam's scenic beauty along the journey.
>>>Reference: Hue Car Rental To Da Nang
Trains: Along the North-South railway, Danang is accessible by train, offering reasonable fares ranging from 400,000 to over 1 million VND ($18.18 to $46.46 USD), depending on the seat type and departure point.
Once in Danang, golfers can choose between various modes of transportation such as renting motorbikes, cars, and taxis, or using ride-hailing services like Grab to navigate between golf courses, tourist spots, and hotels. However, it's worth noting that taxi services in Danang tend to have higher per-kilometer rates compared to other cities, making them one of the priciest in the country.
Motorbike and car rental services in Danang are priced similarly to other tourist cities. Golfers can easily find rental options at their hotels or inquire with local residents. If you want to find a taxi to reach the resorts surrounding the Danang golf tour, look for our rental car in Danang.
4. What to Wear when Traveling to the Danang Golf Tour?
What should you wear when traveling to the Danang Golf Tour? Given the consistently high average temperatures and abundant sunshine, especially during the dry season, it's important to equip yourself with appropriate golf attire suitable for warm weather conditions. Essential accessories include a golf hat, sunglasses, a lightweight jacket, gloves, comfortable socks, and sunscreen to shield yourself from the sun's rays.
In addition, a number of golf courses provide cost-effective rental options for golf apparel and equipment. For golfers who want to avoid carrying along a lot of luggage or accidentally leaving behind specific equipment, this option comes in handy.
Kindly retain valuable insights and don't hesitate to enrich our knowledge with more of your travel encounters after your visit! Looking forward to connecting on your next journey.
Giá được cung cấp bao gồm cả phí sân cỏ và phí caddie. Tuy nhiên, xin lưu ý rằng chi phí đi xe điện, chi phí cá nhân và VAT chưa bao gồm trong giá vé.
bao
---
Did you mean bảo