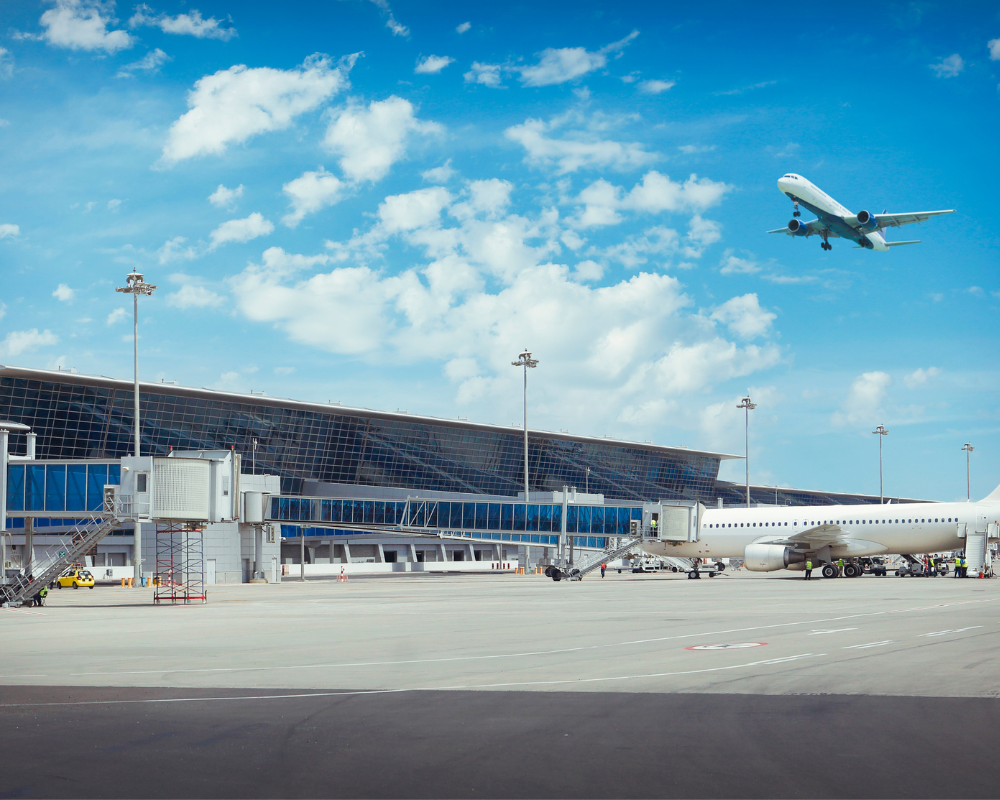 Danang International Airport: Things Need To Know Before Traveling
Danang International Airport: Things Need To Know Before Traveling
Danang Airport serves as a major gateway for both domestic and international visitors who want to travel to Danang, renowned for its stunning natural beauty.
Over the past few years, the airport has experienced rapid growth and has emerged as one of the busiest and most advanced airports globally. Here, you will find all the information you need to have a stress-free experience at the airport.
Danang International Airport serves as a crucial travel hub for both domestic and international passengers, with over ten million people utilizing its services annually. This makes it an indispensable gateway for travel to and from Da Nang and the surrounding central provinces.
Since its establishment, the airport has played a crucial role in the economic, tourist, and cultural development of the area. To make the most of their time in Da Nang, visitors are encouraged to familiarize themselves with the airport's facilities.
>>Read more: Top 10 Best Seafood Restaurants in Danang 2024
Can you please provide the exact location of the airport in Danang?
Danang International Airport is located in the Hoa Thuan Tay Ward of Hai Chau District in Danang City.
The code VVDN is used by the International Civil Aviation Organization (ICAO) and the International Air Transport Association (IATA). The International Airport in Danang is a prominent transportation hub.
Danang International Airport ranks as the third busiest airport in Vietnam, following Noi Bai International Airport in Hanoi and Tan Son Nhat International Airport in Ho Chi Minh City. This airport is located in Hai Chau, a county in Danang. It is situated approximately 5 km away from the city center.
>>Read more: The Top 10 Things to Do In Da Nang 2024
The French colonial authorities constructed Danang International Airport, previously known as Tourane Airport, in the 1930s for military purposes. The airport has emerged as a central hub for both domestic and international travelers.
In December 2011, a state-of-the-art passenger terminal was inaugurated. This terminal boasts modern amenities and has the capability to accommodate an annual influx of 4 to 6 million passengers.
The facilities available at Danang International Airport are as follows:
Danang Airport serves as the main hub for several domestic and international airlines, such as Vietnam Airlines, Pacific Carriers, Vietjet Air, and Bamboo Airways. It provides passengers with top-notch facilities and services.
Runways are designated areas in an airport where aircraft take off and land.

The airport is equipped with two paved runways, namely 17L/35R and 17R/35L, which are capable of accommodating large and modern aircraft.

The dimensions of runway 17L/35R are 3,500 meters in length and 45.72 meters in breadth.

The runway 17R/35L is an impressive 3,048 meters in length and spans 45.72 meters in width.

Aprons are garments that are worn over clothing to protect it from getting dirty or stained.
>>Read more: Top 15 of Best Local Dishes In Da Nang
The apron at Danang International Airport consists of 21 gates, which are aircraft parking stands located in the airport's two terminals. Planes are able to park in these designated areas during the process of loading or unloading passengers.
Transportation hubs are essential nodes in the transportation network that facilitate the movement of people and goods. These hubs serve as central points where various
Danang International Airport in Vietnam consists of two separate concourses, one dedicated to domestic flights and the other specifically designed for international flights. The airport serves several countries in Southeast Asia and North Asia, such as Thailand, Singapore, Malaysia, China, and South Korea.
The total area of Terminal 1 at Danang Airport is 36,600 square meters. This terminal has the capacity to accommodate an annual passenger volume ranging from 4 to 6 million.
>>Read more: The Danang Dragon Bridge Travel Guide
The size of Terminal 2 at Danang International Airport is 48,000 square meters, and it has the capacity to accommodate up to 6 million passengers each year.
Danang International Airport offers a wide range of convenient services to ensure that passengers have a pleasant experience during their time at the airport.
The airport's comfortable waiting area offers Wi-Fi like free Wi-Fi passwords at Tan Son Nhat Airport, newspapers, and TV for your convenience.
This airport offers a range of state-of-the-art amenities, including a VIP lounge, automated teller machines, charging stations, currency exchange services, a designated space for children, medical facilities, and border visa stamping services.
There are a variety of restaurants available for passengers, offering both Asian and Western cuisine. Some examples include Pho 24, Burger King, and Big Bowl. Additionally, there are nearby cafes such as Highland Coffee and Tealive.
There are various stores located around the airport that offer a wide range of products, including clothing, jewelry, trinkets, and souvenirs.
>>Read more: Danang International Fireworks Festival 2024 A Completed Guide
How can one reach the heart of Danang from the airport?
The average travel time from Danang International Airport to the city center typically ranges from 10 to 15 minutes. There are various transportation options available, such as hailing a taxi, using a bus or shuttle, or even renting a motorbike.
Vietnam Budget Carrental is a standout choice among various alternatives due to its reputation for being trustworthy, fast, and convenient.