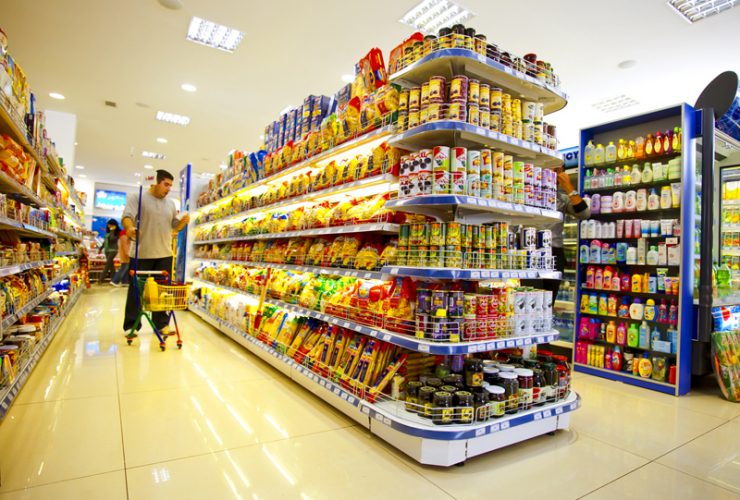 Top 11 Best and Biggest Supermarkets in Vietnam
Top 11 Best and Biggest Supermarkets in Vietnam
The retail supermarket system has been rapidly developing in Vietnam recently, following the trend seen in other developing countries worldwide. These supermarkets offer a diverse range of goods to cater to all your shopping needs while ensuring input quality, hygiene safety, and decent service. So, what are some famous retail supermarket chains? Let's explore the Top 11 Best and Biggest Supermarkets in Vietnam right here with Vietnam Budget Carrental.
1. AEON MALL
Address:

AEON Mall Tan Phu Celadon, 30 Bo Bao Tan Thang, Son Ky Ward, Tan Phu District, Ho Chi Minh City.

AEON Mall Binh Tan, 1 Street No. 17A, Binh Tri Dong B, Binh Tan District, Ho Chi Minh City.

Website:

http://aeon.com.vn/en

.

Headquarter:

Working hours: Monday – Friday: 8:30 – 17:30.

Phone: (028) 6288 7711 (028) 6269 2012.

Email:

contact@aeon.com.vn

.

Map link:

AEON MALL Binh Tan
AEON is recognized as one of the largest retail conglomerates globally, operating a total of 179 joint ventures within and outside Japan. Established in 1758, AEON boasts a history spanning over 250 years. Its operations officially commenced in Vietnam in 2009, initially as a Representative Office.
On October 7, 2011, with approval from the Ho Chi Minh City People's Committee, AEON Vietnam Limited Liability Company was officially established. The company's investments were directed towards activities encompassing construction, organization, management, and operation of shopping centers, comprehensive supermarkets, and modern retail stores. This direction became its main business focus. Additionally, AEON engaged in other business activities related to import-export, trade, and research.
AEON Group maintains a sustainable commitment that prioritizes the principle of "Customer First" throughout its operations. Its fundamental principle aims for a prosperous, stable, and peaceful society through retail activities. AEON has gained customer trust and expanded its business not only in Japan but also in many other countries within the Asian region, including Vietnam, over an extended period.
2. GO! (Big C)
Big C is a retail hypermarket or shopping center business model. This retail format is being implemented in many countries worldwide. In April 2016, the Big C hypermarket system was successfully acquired and taken over by the Central Group from Thailand through a legitimate international transfer agreement with the French-based Casino Group.
After more than 22 years of operation in Vietnam, Big C proudly stands as one of the well-loved and trusted retail brands by the Vietnamese people. The market has witnessed significant changes in the shopping behavior of Vietnamese customers.
With the customer-centric philosophy and the goal of serving customers better with a more modern and professional shopping experience, the Big C hypermarket system underwent a rebranding transformation into GO! Supermarket with numerous improvements in the shopping environment, enhanced service quality, and a completely new customer experience direction.
3. LOTTE MART
Head office: 469 Nguyen Huu Tho, Tan Hung Ward, District 7, City. Ho Chi Minh.

Location of Lotte Mart markets in Vietnam: http://lottemart.com.vn/he-thong.

Phone: (028) 3775 3232.

Fax: (028) 3775 1575.

Email: info@lotte.vn

Website:

http://lottemart.com.vn

.

Map link:

Lotte Mart
Lotte Mart is a company under the famous Lotte Group from South Korea, known for its large chain of supermarkets selling various goods like groceries, clothing, toys, electronics, and other items. Lotte Mart shopping centers have expanded their presence to four Asian countries: South Korea, Indonesia, China, and Vietnam.
As of February 2018, Lotte Mart had a total of 294 stores worldwide: 123 in South Korea, 112 in China, 46 in Indonesia, and 13 in Vietnam. The first Lotte Mart store in Vietnam, Lotte Mart Nam Saigon, was established in District 7, Ho Chi Minh City, which serves as the headquarters of Lotte Mart Vietnam.
Their supermarkets are designed in a modern and appealing style, catering to the tastes and shopping needs of consumers. Lotte Mart in Vietnam has built nearly 13 medium to large-scale shopping centers, committing to selling quality goods and products while consistently innovating in all aspects to provide the best for customers.
4. CO.OP MART
Co.opmart or Co.op Mart/Coopmart is a retail supermarket chain under the Saigon Union of Trading Cooperatives (Saigon Co.op) of Vietnam. It currently has the most supermarkets in Vietnam, including up to 84 supermarkets spread widely across the country.
Initially, from the first supermarket, Co.opmart quickly expanded and became a reliable shopping place for thousands of consumers in the city. Today, Co.opmart has truly become a "modern, civilized market" nationwide.
The establishment of Co.opmart Cong Quynh erased people's perception of a "sluggish, dilapidated, small-scale Cooperative", marking a major turning point for Co.opmart to gain more confidence in asserting its ability to succeed in today's retail sector.
The target customers here are middle-income residents, workers, officials who make up the majority in society. With dedication and aspiration, Co.opmart affirms its position as the Leading Supermarket Brand in Vietnam, expanding regionally, in order to bring the best benefits to customers and the community.
5. MEGA MARKET
Mega Market, a retail brand, is owned by MM Mega Market Vietnam, a member of the BJC/TCC Group from Thailand. Previously, this brand was known as METRO Cash & Carry, owned by Metro AG, Germany, specializing in wholesale, with its first store in Ho Chi Minh City in 2002.
Currently, Mega Market operates 21 wholesale centers and supermarkets nationwide, along with 5 supply stations and 2 distribution centers, employing over 4,000 staff and collaborating with 2,000 product suppliers.
Mega Market Vietnam aims to establish a modern Supply Chain, directly linking local farms and producers to diverse distribution channels, ensuring the origin of goods, with over 90% of products manufactured in Vietnam.
Additionally, the supermarket offers solutions for professional customer groups, meeting the increasing demands for high-quality products with a wide variety and competitive prices. Presently, MMVN serves over 1 million professional customers, including restaurants, canteens, large offices, across the country.
6. EMART
As the leading retail chain in South Korea, Emart plays an essential role within Shinsegae - a top South Korean conglomerate involved in various business formats such as Starbucks Korea, Shinsegae shopping centers, and the Premium Outlet system.
In 1993, Emart started its retail operations in South Korea, and in 2006, it acquired Walmart Korea. Presently, Emart is a global retail company with over 160 stores in operation in South Korea and China, as well as branch offices in the United States, Japan, and Vietnam.
After obtaining investment certification in October 2014 and construction permits at the end of February 2015, Emart has been swiftly pushing forward construction progress. It is expected to open its first hypermarket by the end of 2015 at 168 Phan Van Tri Street, Ward 5, Go Vap District, Ho Chi Minh City, with a total investment of up to 60 million USD. Concurrently, Emart is also progressing with procedures to construct a second hypermarket in Tan Phu District, Ho Chi Minh City.
7. WINMART
Head office's address: 23 Lê Duẩn, Phường Bến Nghé, Quận 1, Thành phố Hồ Chí Minh, Việt Nam

Phone: 024 7106 6866

Website:

https://winmart.vn/
As a supermarket chain on the path of development, Winmart is known for its convenient 16-hour stores, but it has now introduced Super Winmart outlets. With investments from Vingroup and support from Masan Group, Winmart is steadily progressing, marking its development for the future.
Amid remarkable growth, Masan Group has initiated the deployment of the Point Of Life ecosystem, spotlighting the Super Winmart supermarket. Alongside this, Masan has incorporated modern technology into the consumer ecosystem, investing $65 million to acquire a 25% stake in Trusting Social Joint Stock Company. From this, Masan promises to bring forth a Winmart supermarket - an integrated ecosystem suitable for everyone.
8. LANCHI MARKET
Lanchi Mart is managed by the Lan Chi Company, which was created in 1995. It all began with a little business selling consumer goods distribution in Hanoi's western outskirts.
Lan Chi Mart has grown into a professional system and large-scale distribution network in the North of Vietnam after 25 years of business and substantial retail expertise.
Lan Chi Mart has multiple supermarkets in Hanoi, Hai Phong, Quang Ninh, Bac Ninh, Ninh Binh, Hai Duong, Thai Nguyen, and other cities. Lan Chi Mart provides professional shopping services, consistent rates, and attentive services to the inhabitants of minor cities in North Vietnam, creating hundreds of jobs.
9. FIVIMART
Fivimart was established in 1997. It is a supermarket chain operated and managed by Nam Nhat Joint Stock Company - one of the leading companies in Vietnam's supermarket business.
Fivimart values its reputation and focuses on training its workforce, improving service quality to serve customers in the best way possible. They consistently offer various added-value benefits to customers when shopping, such as attractive promotional programs (discounts, gifts, lucky draws), and a focus on the quality of products and goods available for sale. Fivimart also ranks among the top 10 leading retail supermarkets in Vietnam and has been certified among the top 500 fastest-growing brands in Vietnam...
10. SAKURA Vietnam
Address: 41 P. Trần Quốc Hoàn, Dịch Vọng Hậu, Cầu Giấy, Hà Nội, Vietnam

Hotline: 0965725872

Website:

https://sakuravietnam.com.vn/
Sakura Vietnam International Co., Ltd. specializes in distributing domestic products originating from Japan such as consumer goods, children's items, cosmetics, some household items, electronics and appliances in the Vietnamese market for many years.
When first established, the company's main business was trading Japanese domestic products for Mothers and Babies. With continuous efforts in market development and catching the trend of Vietnamese consumers' trust and preference for using Japanese domestic goods, Sakura Vietnam has expanded its scale, operating in up to 07 product categories.
In 2017, the Sakura Vietnam Japanese domestic goods supermarket system was honored to be in the Top 100 trusted products and services voted by consumers and experts, an annual program organized by Vietnam Economic Times.
The company commits that all products are 100% genuine Japanese domestic goods. Consumers' trust and confidence in Sakura is increasing, fueling their efforts for sustainable development and continuous improvement. After 10 years of operation, Sakuko Vietnam has continuously affirmed its leading position in Japanese domestic retail in the Vietnamese market.
11. BACH HOA XANH MARKET
Head office: 128, Trần Quang Khải, P. Tân Định, Q.1, TP.HCM

Contact address: Toà nhà MWG, Lô T2-1.2, Đường D1, Khu Công Nghệ Cao, P. Tân Phú, Quận 9, TP. HCM

Phone: 19001908

Website:

www.bachhoaxanh.com
Bach Hoa Xanh is the largest supermarket chain in Vietnam, retailing fresh food, snacks, canned goods, household items at affordable prices, ensuring fresh products, guaranteed sources, and attentive service. Bach Hoa Xanh has never made customers worry about product quality or service.
With the aim of fully meeting customer needs, Bach Hoa Xanh has expanded its supermarket chain nationwide with 1,168 stores, varying in size. From the start, Bach Hoa Xanh chose the mini-supermarket segment to avoid competing with large supermarkets and increasingly crowded convenience stores, while being suitable for extensive coverage, reaching every nook and cranny. Thus, the direction of the Bach Hoa Xanh supermarket chain will not create a differentiation in products but will only be seen as "traditional markets with better service."
Their diverse goods range from beverages, ready-to-eat foods, cooking spices, canned products, baby items, fresh food, cakes/snacks, etc. All fresh products (vegetables, fruits, meat, fish, etc.) sold at the supermarket are carefully checked for clear origins, quality assurance, certified food safety, and undergo strict inspections before reaching consumers. These products are sourced from reputable suppliers.
Vietnam's retail market is becoming more prosperous, diverse, and colorful. These circumstances present both opportunities and significant obstacles for retail sales in Vietnam. With the above list of the Top 11 Best and Biggest Supermarkets in Vietnam, Vietnam Budget Carrental hopes you have a good plan for shopping when you travel to Vietnam for vacation.
>>Read more: Vietnam Travel Guide: Things To Buy - Eat - Drink As A Local