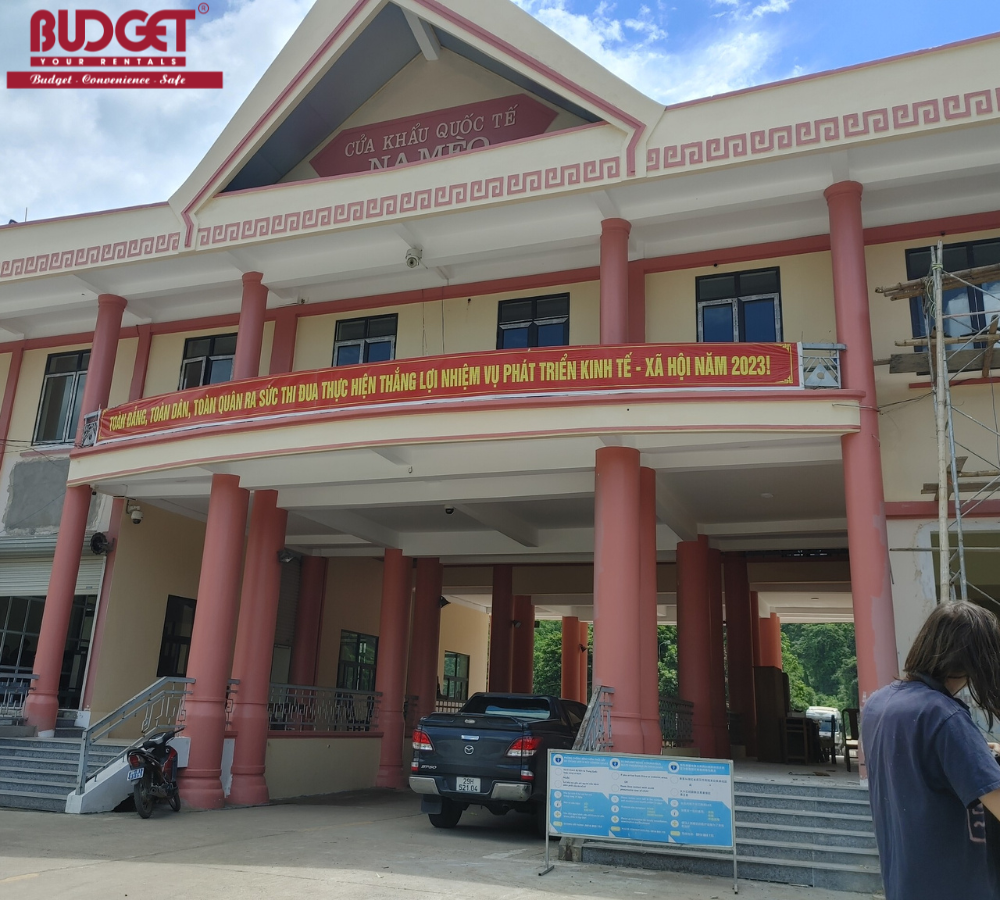 Hanoi Noi Run Visa To Na Meo Border By Private Car
"Hello, does anyone have recent informations on the visa run Hanoi- Na Meo Laos Border ?" so what is the best way for Hanoi Run Visa to Na Meo border 12hrs?
"Hello, does anyone have recent informations on the visa run Hanoi- Na Meo Laos Border ?" so what is the best way for Hanoi Run Visa to Na Meo border 12hrs?
1. What is the closted boder crossing gate from Hanoi for run visa?
Na Meo border information details.
Na Meo International Border Gate is an international road border gate on the land of Na Meo village, Na Meo commune, Quan Son district, Thanh Hoa province, Vietnam. Na Meo International Border Gate is the end point of National Highway 217
Crossing the bridge on the Nam Xoi River in traffic to Nam soi Border Gate (Nam Xoi) 20°17′41″N 104°37′14″E Viengxay District, Huaphanh Province, Democratic People's Republic of Laos.
Distance from Hanoi to Na Meo border is (254,6 km) qua Hồ Chí Minh trails road & QL217.
Travel time is 5h45 minutes so this is the closest & convenience the border crossing gate from Hanoi where you may do a Hanoi run visa for a cheap price and return in Hanoi on same day by car with a driver.
1. Which private car company? How I get to the border of Na Meo?
Vietnam Trust car rental company offer a private transfer from Hanoi to Na Meo, which is a border crossing in Vietnam, you have a few options for an adventurous journey. Na Meo is located in the Thanh Hoa province, and it's a border checkpoint on the Vietnam-Laos border.
2. Trip cost for a round trip from hanoi to Na Meo border how much? daily travel?
The taxi fare around trip will be 3,700,000 VND for 3 per person. Check out the car type here.
3. And visa stamping fee for 1 month tourist?
It will be charge for 35$US = 850,000 VND.
4. What kind of the document should I need to prepare for?
4.1 Your original passport (valid for at least 6 months);
4.2 Cash in USD / VND
4.3 E-visa approval.
5. How long for this journey and may I return to Hanoi on same day?
5.1 Travel time is 5h45 minutes from Hanoi to na Meo border by private car
5.2 Visa service processing at na Meo border will be 30-45 minutes
5.3 Return to the car and get back in hanoi for 5h45 minutes then.
6. How do I get a e-visa?
6.1 Option 1
Your original passport (valid for at least 6 months);
Vietnam Visa: For the update of 2023, passengers can apply Evisa or Visa on Arrival depending on your nationality:
E-VISA is available for 80 countries (please check out here) and could be applied at the government website: https://evisa.xuatnhapcanh.gov.vn/. Make sure to accurately provide all necessary information and have a clear passport photo.
Any errors or inaccuracies cannot be corrected after submitting the visa application. Processing time typically takes 5-7 days. If you prefer to have a hassle-free process and avoid any potential mistakes or delays, consider hiring a travel agent to handle the visa application process for you.
You may come to the Laos Embassy :
1. Laos Embassy in Vietnam:
Address: 40 Quang Trung, Tran Hung Dao, Hoan Kiem, Ha Noi
The official website: http://laoembassyhanoi.gov.la/).
E-mail: laoembassyhanoi@gmail.com
Visa and Consular Section
Phone: + 84 4 39424576 _ 113


2. Consulate General of the Lao PDR in Danang, Vietnam

ADDRESS12 Tran Quy-Cap, Danang, S.R. Vietnam
PHONE (+84 51) 821-208
6.2 Option 2
Step 2: Get to the Border pass

Here are some guidance's for travelers to reach from your city to the border pass:
From Ha Noi to borders:

• To Na Meo Border or Cau Treo Border

By bus from Hanoi:
| | | | | |
| --- | --- | --- | --- | --- |
| Route | Departure | Arrive | Drop off | Price ticket in VNĐ |
| Hà Nội - Viên Chăn (850Km) Cầu Treo border (Vinh) | 18:30 | 17:00 in next day | Đồng Đục bus station | 550.000 |
| Hà Nội - Savanakhet Laos | 18:30 | 19:00 in next day | Savanakhet bus station | 550.000 |
| Hà Nội - Phôn Xa Vẳn - Xiêng Khoảng ( Nậm Cắn border) | 18:30 | 13:00 in next day | Bản Chát bus station | 700.000 |
| Hà Nội - Phôn Xa Vẳn - Xiêng Khoảng - Luang Prabang (Nậm Cắn border- Nghệ An) | 18:30 | 20:00 in next day | Luang Prabang bus station | 950.000 |

From Nước Ngầm Bus Station (Hanoi), foreigners buy bus ticket (16-24 USD for Lao Bao, 8-12 USD for Cau Treo) as we have bus twice daily for both Borders (takes around 10 hours to Lao Bảo and 5 hours to Cau Treo).
The bus stops at Dong Ha Quang Tri for Lao Bao/ Vinh Nghe An for Cau Treo and you will need to book a taxi on demand (distance of 82,8km for Lao Bao – and 93 km for Cau Treo ;the fee's at around 10,000VND-13,000VND for 1 km).

By train:

From Hanoi Train Station, there are train tickets to Thanh Hoa city (Thanh Hoa province) (2 times per day train). The distance left to Na Meo borde is 81,5km to book a taxi.

Hiring private car:

Another option is hiring a private car, which is a convenient but more costly way to travel. From Hanoi for the one-way approximate distance to travel to Na Meo border is 265km - Lao Bao border would be 638,7km; and to Cau Treo border is 377,5km.

Driving a motorbike:

For those who want to take in the scenery, driving a motorbike is also an option, but keep in mind the round trip journey will take 2days. Ensure your bike is in good condition before departing, and plan to leave early in the morning.

• To Na Meo Border

If you opt to travel by motorbike, we recommend taking the Na Meo Border Pass route for your visa run, as it is just 274km away from Hanoi and can be reached in 5 hours. It is crucial that you bring the registration papers for your motorbike as the border officer will need to verify them.
Hanoi → Na Meo border (Thanh Hoa) Visa run Vietnam – Bus HN goes to Na Meo borde gate to apply for a visa: Many tourists want to go to the border gate to complete exit and entry procedures. Guests who are afraid to apply for a Visa first should go to Na Meo border.
Currently, Na Meo borde gate still does Visa for tourist at the border gate unlike Cau Treo border, you have to do Visa first to go. 15:30 pick up passengers and drive around 8:00 the next day to Na Meo border gate. 15h00 the car runs from Na Meo border gate to Hanoi. Ticket price 750,000 VND / per person.
Which countries are exempt from visa with Laos?

As stated above, all members of ASEAN are free to enter Laos without a visa. These countries include Brunei, Cambodia, Indonesia, Malaysia, Myanmar, Philippines, Singapore, Thailand and Vietnam. There are also non-ASEAN countries that are exempt from visas. It's Japan, Korea, Mongolia, Russia
Citizens of the above countries do not need a visa to enter Laos, but all others will need a visa before making a trip to the Southeast Asian country.