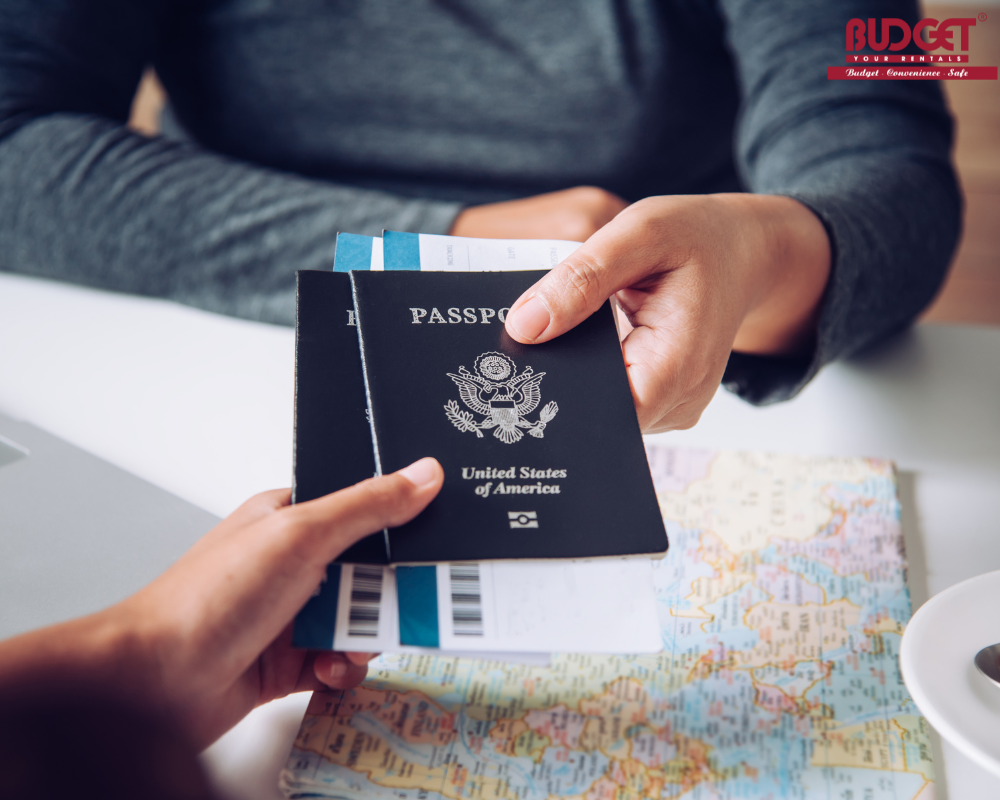 E-Visa Vietnam All Things You Need To Know Before Travelling
Foreigners who request for Electronic Visa application need to use the electronic file code to check the result of the Immigration Department. Read more.
E-Visa Vietnam All Things You Need To Know Before Travelling
1. WHAT IS E-VISA?
E-visa is the abbreviation for the phase "Electronic Visa". E-visa is a legal license which allows foreigners passing by the border checkpoint in purpose of travelling, business activities or learning abroad.
Commonly, the basic form of visa is the sticker form which will be pasted on your passport book. In the traditional process, if you desire to apply for a visa, you have to fill the application, and submit it to that country's embassy. Then, all you have to do is waiting for the approval.
This is the general process that everybody has to experience before entering any countries with any kinds of visa.
To raise the competitive factor in the tourism industry, many countries did innovate the visa form especially for the tourists.
These activities led to the release of Visa On Arrival (VOA), the second generation of visa, which has the stamp-style form.
The tourists and visitors only have to apply for a visa right at the border gate, pay the charge and get the applications sealed.
Although this process is way much more useful when it saves your time to go and return to the embassy twice, people, who use Visa On Arrival, have to deal with another inconvenience.
The disadvantage of Visa On Arrival is that you have to line up and wait for too long. After a tiring and long trip, the waiting must not be comfortable.
When you have to spend so much time and effort to travel around, waiting for applying visa is a necessary inconvenience and waste for you.
However, when the needs of travelling of people keep increasing rapidly, there was a revolution in the industry thanks to the development of the modernization and globalization.
E-visa is the latest kind as well as "the breakthrough innovation" for anyone who travels a lot. To definite in an exact way, E-visa or Electronic Visa is a legal license which appliers print out from their personal email.
This license will be certificated by competent state agencies of countries when appliers have already registered through the Internet and paid the fee, according to the law.
People, who desire to apply for an E-visa, need 3 things: Firstly, you need to have a passport which has at least six months of validity.
Secondly, you have to fill out the information in the internet. The last thing is paying the fee. After completing the payment, you will get the visa in your email to print out and pass by the border gate.
The registration now can be executed anywhere and anytime as long as you have the internet with yourself.
All last things you need to do is relaxing and receiving your visa on the computer, pressing the print button and flying the border checkpoint in a moment!
See more : Hanoi to Na Meo border by private car
In fact, many countries have officially applied the E-visa model to use in the system. Depending on situations of each country, they will set out their own flexible policies.
For example, Turkey and Georgia applied E-visa for foreigners who have purposes of travelling and commerce.
However, Myanmar, Cambodia or India… only applied E-visa for their tourists. Moreover, E-visa of India can be used only twice a year.
2. THE ADVANTAGES AND BENEFITS OF E-VISA
The clearest thing that we can easily see is the convenience which E-visa can bring to its all users.
One can say that E-visa is most convenient and quickest visa form nowadays:
- To the clients, E-visa assists them to reduce many stages of the visa applying process. This reduction makes users really relieved with the process, compared with the complicatedly traditional process in the past.
Obviously, if they do not bring any threats to the national security, they will be warmly welcomed in any countries they desire to visit and travel.
Besides, national embassies received many enormous benefits from Electronic Visa:
- To all embassies, they are going to reduce a huge administrative workload by cutting off receiving and reception steps. Furthermore, they do not have to read carefully each applications, input the data and make the decision.
Indeed, when applying some modernized changes, especially in this high technology era nowadays, the information is gradually encoded and smarter a lot.
Letting the appliers themselves fill the online applications will simplify thousands of complicated things in the system. E-visa has been doing very well with its role and position.
3. DISADVANTAGES OF E-VISA IN VIETNAM

Unluckily, it is not all the countries in the world which are eligible to apply E-visa application to enter Vietnam. As of February 2019 the pilot E-visa for Vietnam program only grants citizens from 80 countries the right to obtain Vietnamese visa in advance.
Therefore, you had better check whether your country is on the eligible list or not before proceeding with your visa application. However, you can still apply for other kind of Visa to enter Vietnam.
Unlike other types of visa applications, E-visa in Vietnam only allows applicants to stay within Vietnam's territory for no longer than 30 days with one single entry.
This means that if you want to stay in Vietnam longer or hope to leave and re-enter Vietnam during your stay, you should consider Vietnam visa on arrival.
Vietnam visa on arrival allows applicants to stay from 1 month up to 1 year with one/ multiple entries.
There will be absolutely 100% visa application which will get accepted. In some certain case, your visa application can be rejected due to inadequate or incorrect information. In this case, application fee won't be refunded.
Vietnam E-visa holders should check with their airlines prior to booking a flight. Since Vietnam E-visa is new, some certain airlines and immigration officials at border checking points may not accept it.
Vietnam E-visa is a new method to obtain a visa without wasting time and money. Vietnam E-visa allows visitors to get their visa before coming to Vietnam.
Though Electronic Vietnam visa seems to be the absolute choice for many applicants, it also has certain disadvantages.
We hope by providing the Pros and Cons of obtaining E-visa, you will have more insights into this new type of visa and make a suitable choice for your Vietnam visa application.



4. CONDITIONS FOR FOREIGNERS TO APPLY FOR E-VISA

Here are the conditions for foreigners who apply for E-visa to enter or exit Vietnam with the purposes of travelling, commerce, investments, labors, marriages:
Foreigners are living overseas in other countries.
Foreigners have valid and proper passport books which have at least 6 months of validity before completing the visa application process.
Foreigners do not belong to the categories which are not allowed to enter Vietnam under Article 21 of the Law of Entry, Exit, Transition and Residence in Vietnam.
Foreigners are citizens from one of listed countries which can apply E-visa, prescribed in Decree No.07/2017/ND-CP dated 25/01/2017 of the Government.
See more : List of the border checkpoint allows for Visa run in Vietnam.
5. CASES OF FOREIGNERS WHO ARE NOT QUALIFIED FOR E-VISA

Here are some cases of foreigners who are not qualified to have a granted E-visa, according to Article 20, 21 of the Law of Entry, Exit, Transition and Residence in Vietnam and Decree No.07/2017/ND-CP dated 25/01/2017 about stipulating the order and procedures for pilot implementation of E-visa for foreigners who want to enter Vietnam, includes:
Passport or international travelling documents are no longer valid or are damaged.
Children under 14 years of age do not have parents, authorized guardian or authorized person.
People declare wrong or false truth, forge papers to be granted valuable papers on entry, exit and residence.
People with mental illness or infectious diseases cause threats and endanger the public health.
People got expelled from Vietnam for no more than three years after the effective date of the expulsion decision.
Being forced to leave Vietnam for no more than six months from the date the decision takes effect.
Preventing infectious diseases.
Natural disasters.
Nation defense, security, social order and safety.
6. PROCEDURE OF E-VISA REGISTRATION FOR FOREIGNERS

E-visa is granted for foreigners who live outside of Vietnam with many different purposes like: travelling, labors, investments, businesses…
E-visa is valid for one month whenever the foreigners meet all the conditions for Electronic Visa application as prescribed above. After qualified, you need to log in the website of Immigration Department: https://xuatnhapcanh.gov.vn/ and follow the below steps:
Step 1: Input the information to request Electronic Visa application.
Submit passport photo and portrait face photo (straight face, no glasses). After this step, requester will be given an electronic file code from the system.
Step 2: Pay the charge of Electronic Visa application.
Step 3: Using the electronic code to check the result, if it is accepted, execute the E-visa printing step.
Within three working days from the date of receiving full information for Electronic Visa application and fees, the Immigration Department (Ministry of Public Security) reviews, handles and replies the requester about E-visa application at the Electronic Visa information page.
Indeed, Electronic Visa (E-visa) is a revolutionary step of the aviation industry in particular and of the world in general.
Thanks to this kind of visa, the enormous number of tourists, oversees students, business mans or relative visitors is increasing rapidly.
7. SAVE THE ELIGIBLE LIST OF COUNTRIES WHICH ALLOWED TO USE E-VISA TO ENTER VIETNAM NOW.

Asia: Arabic, Azerbaijan, Armenia, India, Kazakhstan, Brunei, East Timor, Korea, Myanmar, Mongolia, Japan, Philippines, China.
Europe: Iceland, England, Poland, Belarus, Bulgaria, the Czech Republic, Denmark, Germany, Holland, Hungary, Greece, Italia, Luxembourg, Norway, Finland, Romania, Spain, Switzerland, Slovakia
Americas: Argentina, Canada, Chile, Columbia, Cuba, the United States of America, Panama, Peru, Uruguay, Venezuela
Oceania: Australia, New Zealand.
8. ALL BORDER GATES WHICH ALLOW FOREIGNERS ENTERING AND EXITING BY E-VISA IN VIETNAM
Airway border checkpoint: Noi Bai International Airport, Tan Son Nhat, Cam Ranh, Da Nang, Cat Bi, Can Tho, Phu Quoc and Phu Bai.
Road border checkpoint: Mong Cai International Border Gate, Quang Ninh, Huu Nghi, Lang Son, Lao Cai, Nam Can, Nghe An, Cau Treo, Ha Tinh, Cha Lo, Quang Binh, Lao Bao, Quang Tri, Bo Y, Kon Tum, Moc Bai, Tay Ninh, Xa Mat, Tay Ninh, Tinh Bien, An Giang, Song Tien, An Giang, Ha Tien, Kien Giang.
See more : Na Meo border run visa from Hanoi
Seaport border checkpoint: Hon Gai Port Border Gate, Quang Ninh, Hai Phong Port, Hai Phong, Nha Trang Port, Khanh Hoa, Da Nang Port, Chan may port, Quy Nhon Port, Binh Dinh, Vung Tau Port, Halong port, Ho Chi Minh city Port, Phu Mỹ port.
Still wondering what is the suitable way to get Vietnam visa for your next journey in Vietnam? Contact us for more advices and recommendations from our team.